Programs
Your Horizon is Limitless
Massage Therapy
Our Programs
Massage Therapy (600 Clock Hours)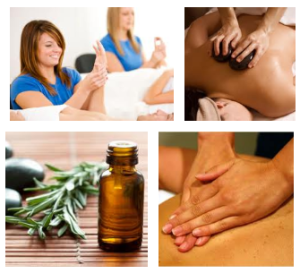 This program prepares the student for the profession of Massage Therapist. This program is offered as a Clock-Hour program.
POTENTIAL OCCUPATION AFTER COMPLETION
Massage Therapist Specialist, product representative and company demonstrator.
INSTRUCTIONAL METHODS
This program is taught using a combination of following methods:
1. Classroom lectures on theory
2. Demonstrations by the instructor
3. Supervised practices during clinical sessions
4. Practices on clients
PERFORMANCE OBJECTIVE
Acquire knowledge of laws and rules regulating California establishment practices and understand procedures. Acquire the knowledge of general theory relative to anatomy, physiology, chemistry, and theory relative to practical procedures, perform and acquire business management techniques common to massage therapists.
SKILLS TO BE DEVELOPED
Uses of proper implements relative to all massage procedures. Develop the knowledge to recognize the various skin conditions and disorders. Acquire knowledge of analyzing the hands and feet, prior to all services to determine any disorders.
ATTITUDES AND APPRECIATIONS TO BE DEVELOPED
Appreciate good workmanship common to massage therapists, possess a positive attitude towards the public and fellow workers, appreciate honesty and integrity and have improved personality in dealing with patrons and colleagues.
GRADING PROCEDURE
Student's academic performance is graded four times throughout the program, at the completion of: 200 and 400 clock hours. At each grading period, an average grade, in the scale of 0 to 100, will be calculated with the following weights:
1. Theory exam scores count 40% toward the grade
2. Practical Operations scores count 40% toward the grade
3. Professionalism count 20% toward the grade
For the second grading period and beyond, the average grade is cumulative, i.e., scores from previous grading periods will be included in the calculation.
REQUIREMENTS FOR SATISFACTORY ACADEMIC PROGRESS
At each grading period, a student must meet or exceed the minimum average grade as outlined below.

In addition, a student must successfully complete the minimum percentage of work at a scheduled evaluation times outlined below, allowing completion of the program within the established time frames not exceeding the 150% timeframe.

GRADUATION REQUIREMENTS
When a student has completed the required theory hours and practical operations in Massage Therapy with a final grade of 70 or better he or she is awarded a diploma certifying his or her graduation. All tuition, fees and charges must be paid in full prior to the release of final papers.
LICENSING REQUIREMENTS
There is No State Licensing Requirement. Every city has an application process that varies from city to city.